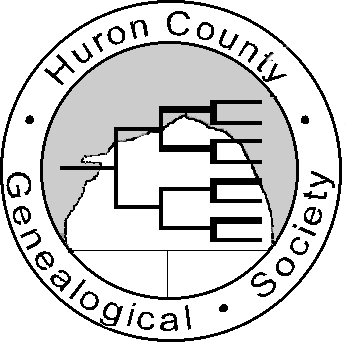 Huron County Genealogical Society
Updated November 10, 2012
Huron County Genealogical Society
Membership is $12 per year or $30 for 3 year membership, and includes a subscription to our bi-monthly newsletter (6 issues per year), notice of our monthly meetings, research assistance, inclusion in our surname index book, networking with others researching Huron County families, and other membership benefits. Our meetings are usually held on the 3rd Saturday of the month, and details are included in the newsletters or by contacting us at the above address or email. Our meetings are usually trips to libraries with genealogical holdings in Michigan (often Lansing) for members to do their own genealogical research with assistance or guidance offered when needed. We also offer some meetings held in Huron County with speakers or programs of genealogical interest. New members and guests are always welcome.
Web page:
http://www.rootsweb.ancestry.com/~mihcgs
Gerald A. Little Jr.
HCGS President